TrollSoft
Oil XP: The Future of Computing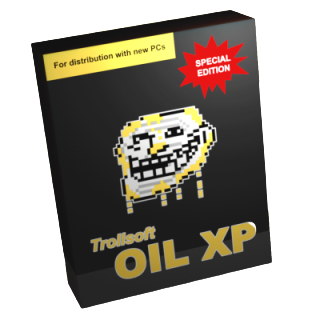 TrollSoft is dedicated to creating a simple, sleek and smart Operating System for an average family's home.
Oil XP, with its sleek and stylish menu system, ideally suits the need of every child, parent, or businessman.





Oilbox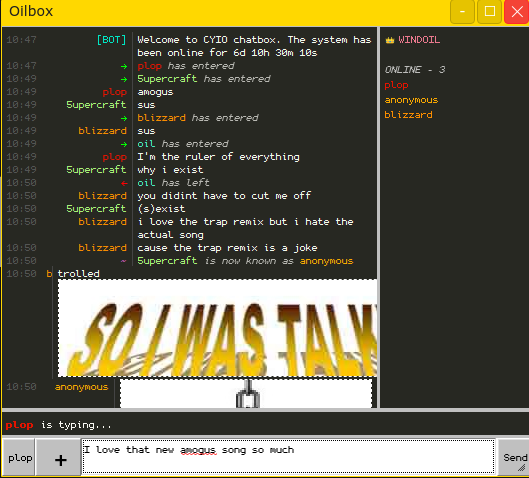 Oilbox is a fun chatroom for the whole family to join in on. With a warm and welcoming community, everybody can have fun!
Image Boards

Image Boards are a great place for your kids to get to know their friends! You can chat, post about your vacation, ask for help with schoolwork, or even meet new friends! Oil XP comes with a
free
copy of image board software!
Why wait?
Get your own copy of Oil XP today!
Here are some other cool sites on the World Wide Web:
---
Got feedback?
Use our feedback form!
---

Get Covered: Read Plopilpy's opinion on how we treat the action of Covering ourselves in oil